Many Faces, One Mission
Doing meaningful work for a company that embraces each individual, as they are and who they are, is more and more important to employees and is an integral part of our culture at Blue Cross. For more than a decade, we have had a laser-like focus on Diversity and Inclusion, understanding that not only must our workforce reflect the members and the communities we serve, but also accept and celebrate the rich cultural differences that exist in Louisiana and within our own company. Our Diversity, Equity & Inclusion (DEI) initiatives extend beyond our employees through our commitment to supplier diversity, our nationally recognized community service and foundation support and our focus on addressing health disparities and social determinants of health.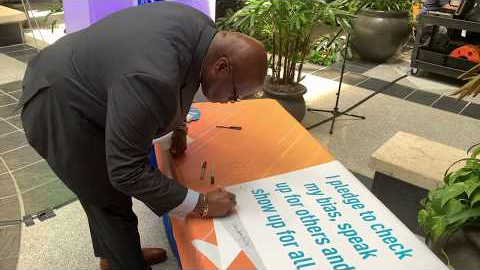 CEO Action Pledge for Diversity & Inclusion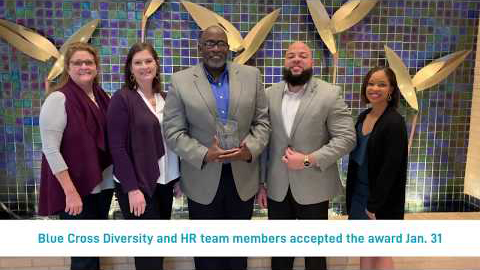 SHRM Excellence in Diversity Award Winner 2020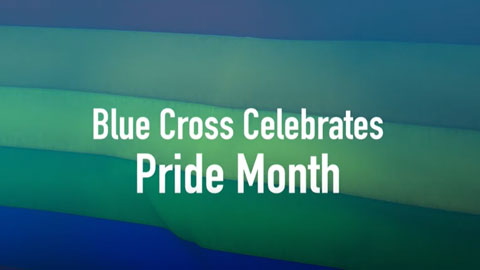 Blue Cross Celebrates Pride Month
Employee Resource Groups
Our DE&I initiatives support nine employee resource groups (ERGs) for Veterans, LGBTQ, Women, African Americans, Hispanic Americans, Asian Americans, Parents, Emerging Leaders and our newest (dis)Ability Blue. All ERGs are open to all employees and host educational programming and discussions throughout the year. Leadership for our DE&I strategic plan starts at the top, with our Executive Diversity Council, which is chaired by our CEO and made up of Senior Vice Presidents. All employees are required to complete Diversity, Equity and Inclusion Awareness training.
CEO Action Pledge for Diversity and Inclusion
Blue Cross and Blue Shield of Louisiana is one of three organizations in Louisiana to sign the CEO Action Pledge for Diversity and Inclusion. Before an audience of employees and guests, Dr. Steve signed his name to these words: "I pledge to check my bias, speak up for others and show up for all."
"Diversity and inclusion is about valuing and respecting the differences we see in others," Dr. Steve said, just before signing. "It's about being inclusive in our decision-making, broadening our horizons and making space—not just at the table, but in our minds—for people who are different from us."
At the event, employees had the opportunity to sign a large pledge banner and fill out a personal pledge card to put up in their workspaces.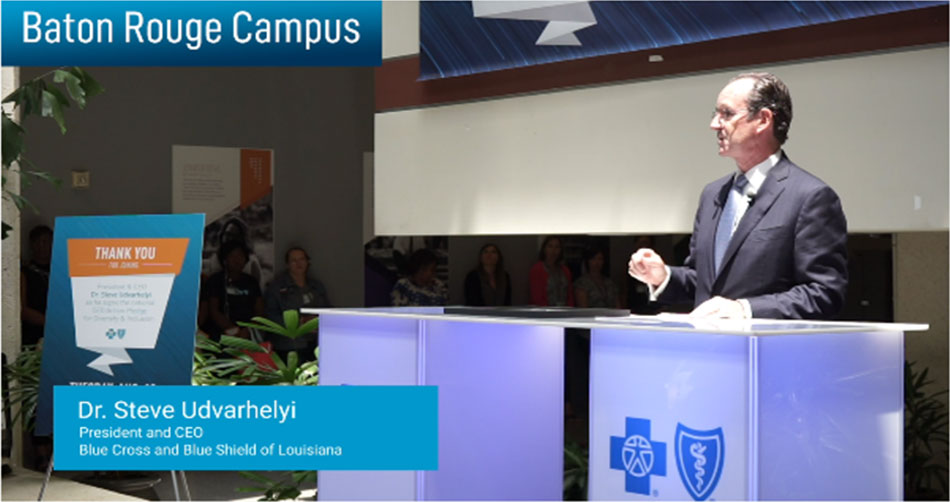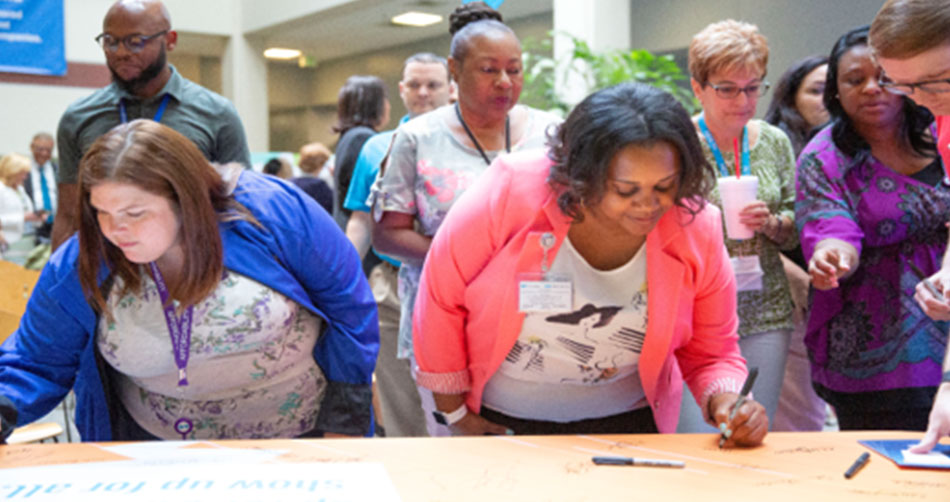 Community Outreach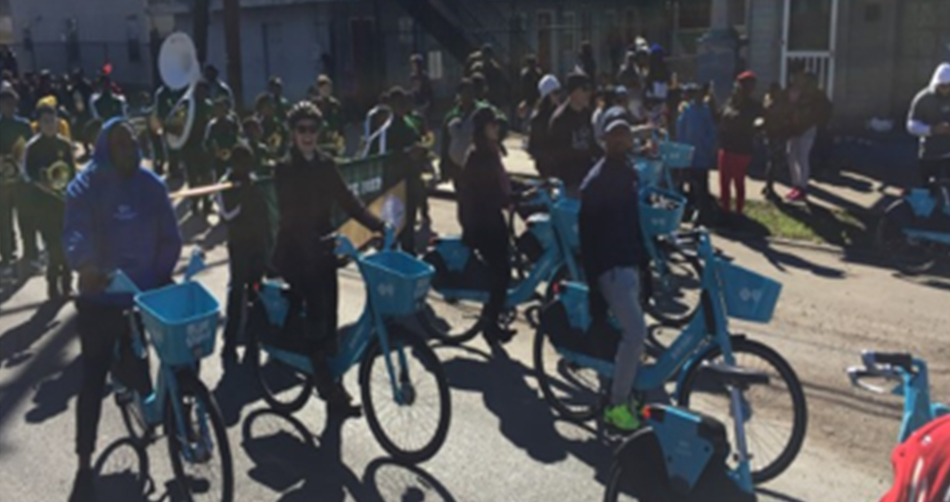 Blue Bikes partnership with Diversity and Inclusion for the MLK Day Parade in New Orleans.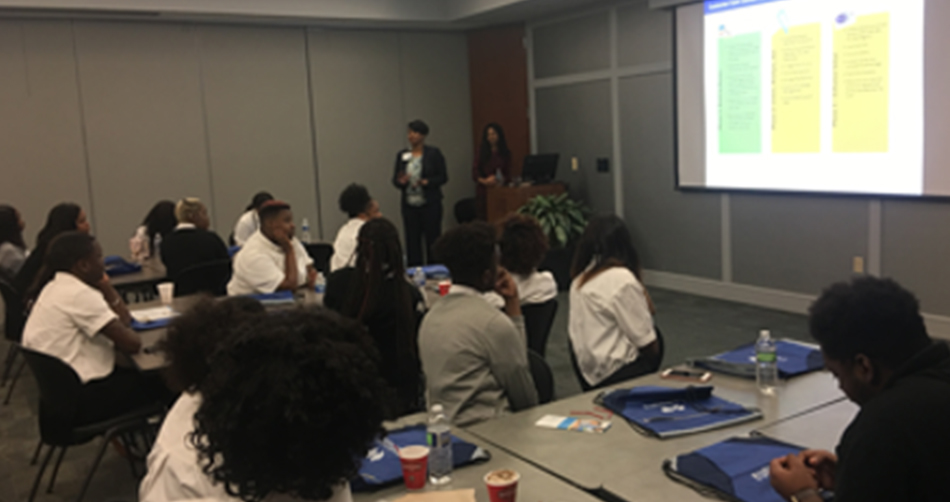 InVEST Presentations and Program is a free outreach program that exposes high school students to career fields within the insurance industry.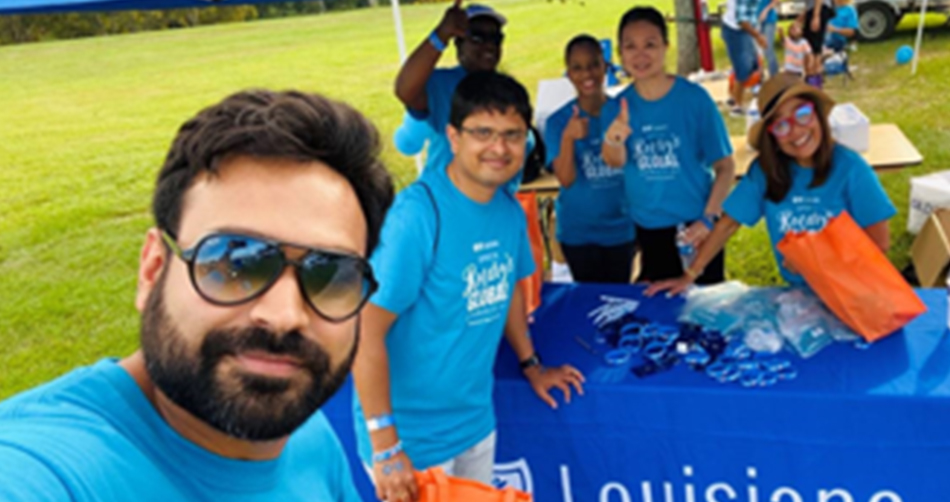 At the Global Community Day event, visitors grab a passport and explore cultural exhibits from around the globe, where they could see international flags and try different foods. Also, members of Baton Rouge's international community were dressed in traditional clothing and performed traditional dances from around the world.